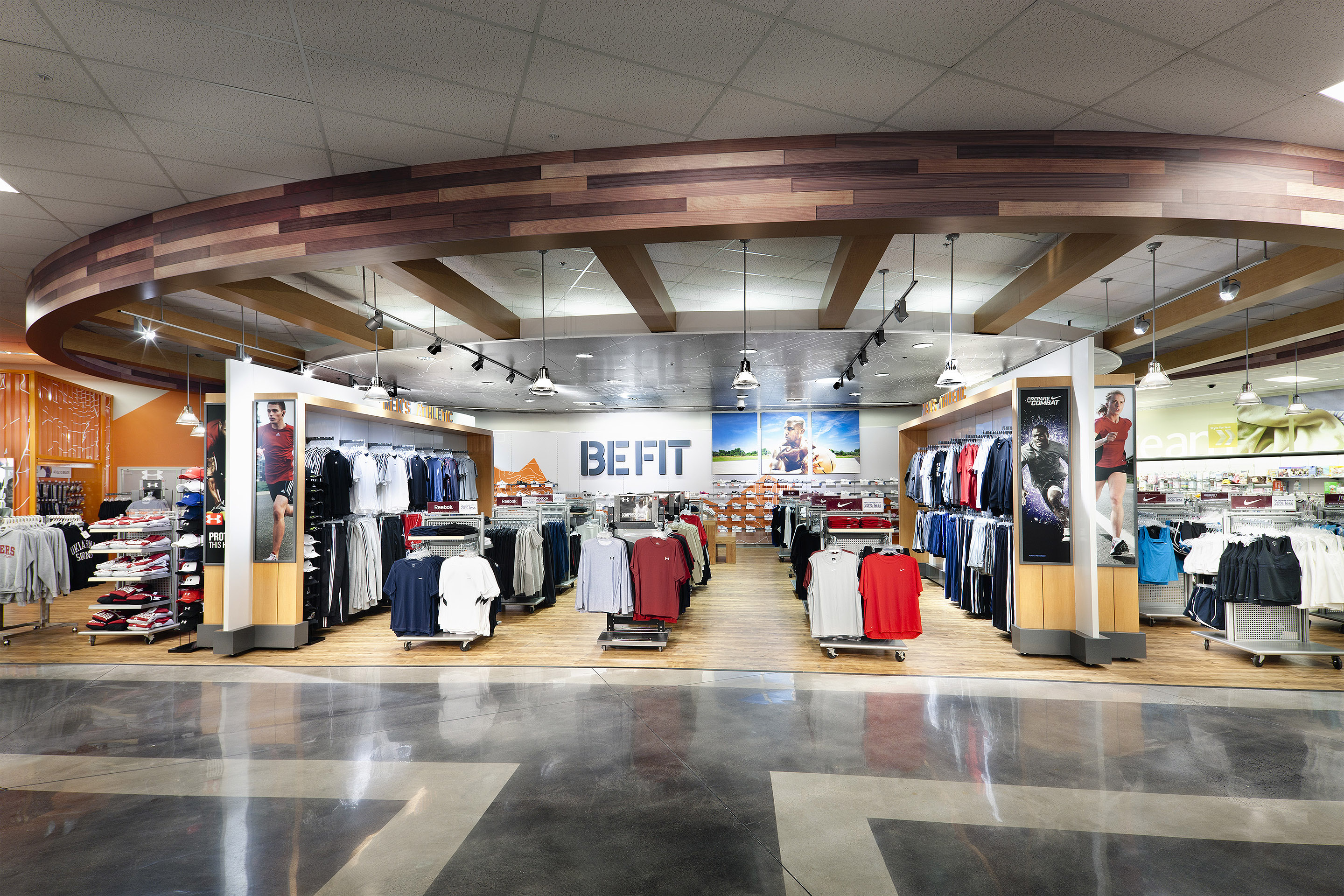 The Exchange (AAFES)

D|Fab teamed with design firm Chute Gerdeman, on the prototype store design for The Exchange (Army/Air Force base department store) in Oklahoma and subsequent roll-out locations.
D|Fab engineered, fabricated and installed large scale "architectural alternative" elements that defined focal areas in the store. Additionally, the D|Fab team developed unique graphic and signage solutions such as backlit graphics, printed metal ceilings and reflective dimensional lettering.