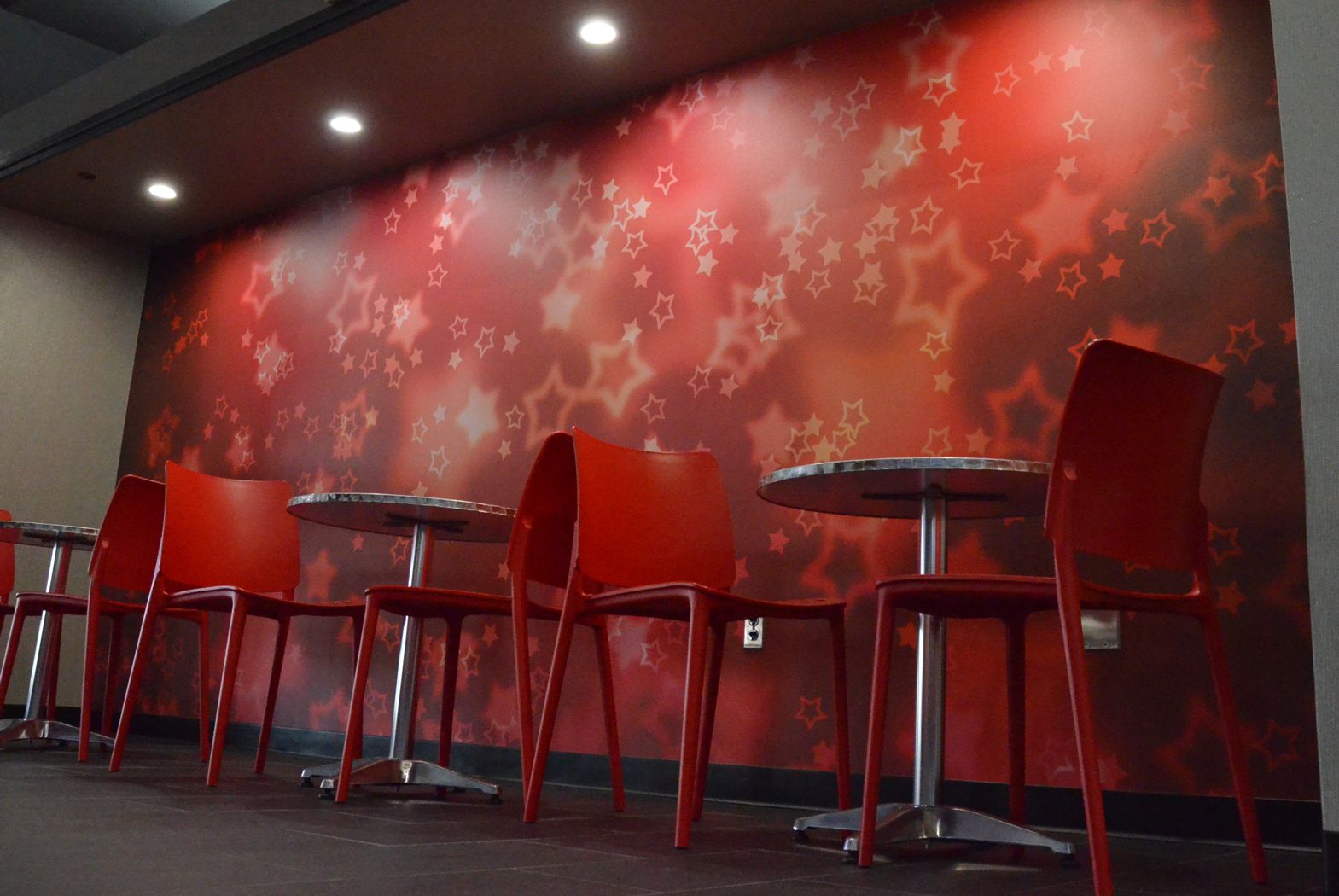 Large Format Graphics

Express your design and brand messages in a big way with large format graphics. D|Fab has a variety of solutions for expansive surface treatments that enhance interior spaces with graphics, images and messages.
Commercial grade vinyl wallcovering is an optimal choice for an economical, cleanable solution for public spaces. Our team works with designers to ensures high resolution imagery, color calibration and wallcovering texture meets the design intent.
Paint stenciling is another popular and economical choice for interior surfaces. D|Fab has an  graphic production team that is adept at creating the right stencil guide for any surface or application for successful results. Our installation team is experienced and precise, providing a clean application on brick, wood, tile or painted drywall.
Both vinyl wallcovering and stencil graphics can bring life to an interior space with large scale graphics, imagery and texture that uniquely reflect the design or brand with D|Fab's custom large format solutions.