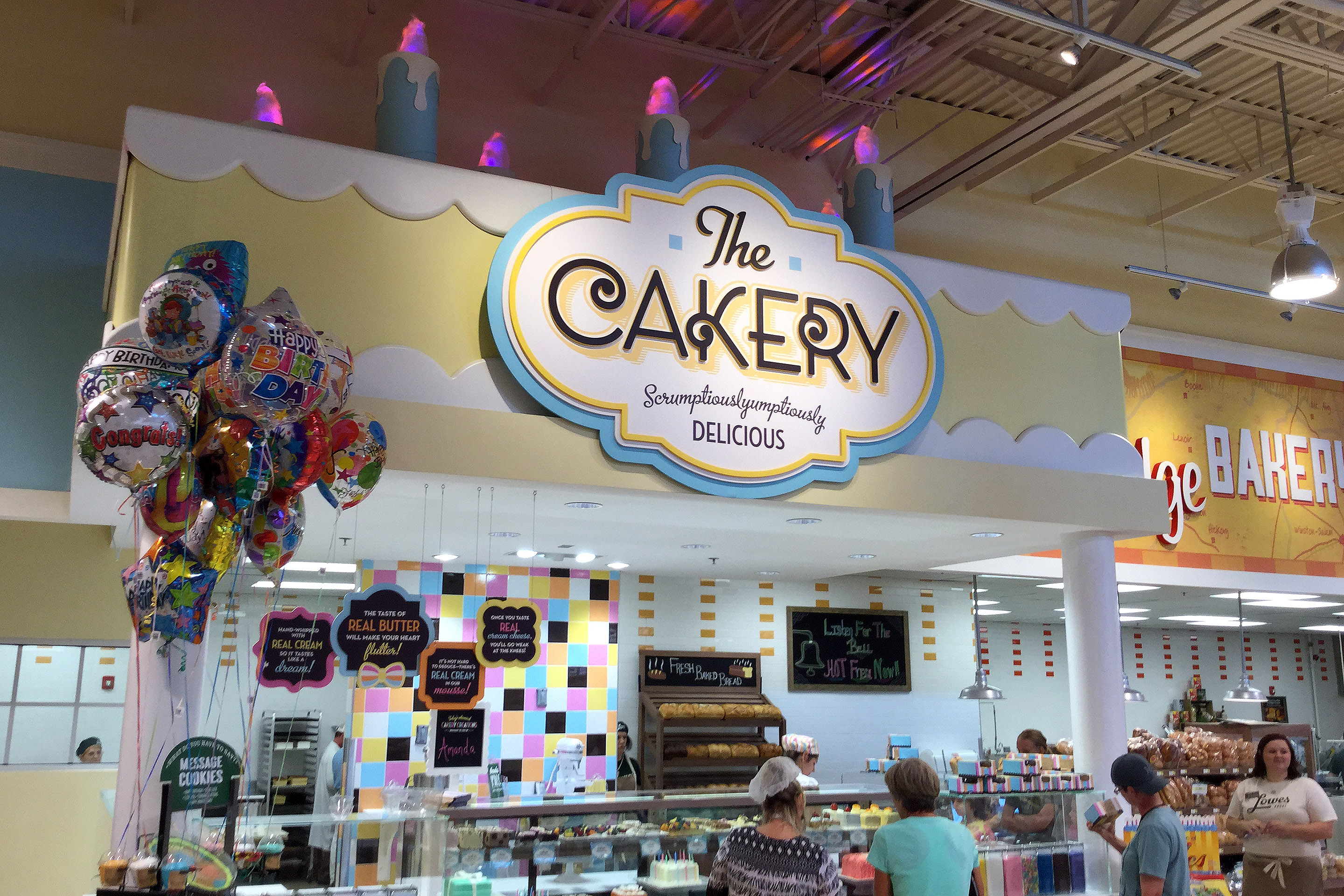 Lowes Food

D|Fab has teamed up with Lowes Foods and their designers to develop, engineer and fabricate a new concepts for their stores that involves many theatrical and local reference design features for an interactive and entertaining customer experience.
Extra! Extra! Read all about Lowes Foods' "Daily Deli", an interactive deli that is co-branded with Boar's Head. D|Fab collaborated with designer api+, to make and install the vintage "newspaper press" theme décor and signage to serve up a slice of engagement and fun with every visit to the Daily Deli.
Customers are encouraged to taste test cake icing at the Wildfire-designed Cakery, which features a cake ceiling and candles that can be "blown out" with a remote. D|Fab engineered the fabric-flame candles and coordinated with Lowes Foods electricians to provide this dynamic eye-catching display in the store.

Other innovative décor elements include technology integrated design elements, such as a rotating windmill in the "Sunmill Wine" department, and a CO2 cannon-powered smokestack in meats that sends up puffs of steam to alert customers to fresh out of the grill, store-crafted sausages.
Other focal areas are defined throughout the store with overhead trellis units or 3D sculpted props in this themed, boutique style environment. Lighting and structural dimension is used to enhance featured areas like frozen food aisle trusses, backlit milk cooler decor, and a  floral greenhouse structure, to add interest at every turn in the dynamic and playful grocery environment.