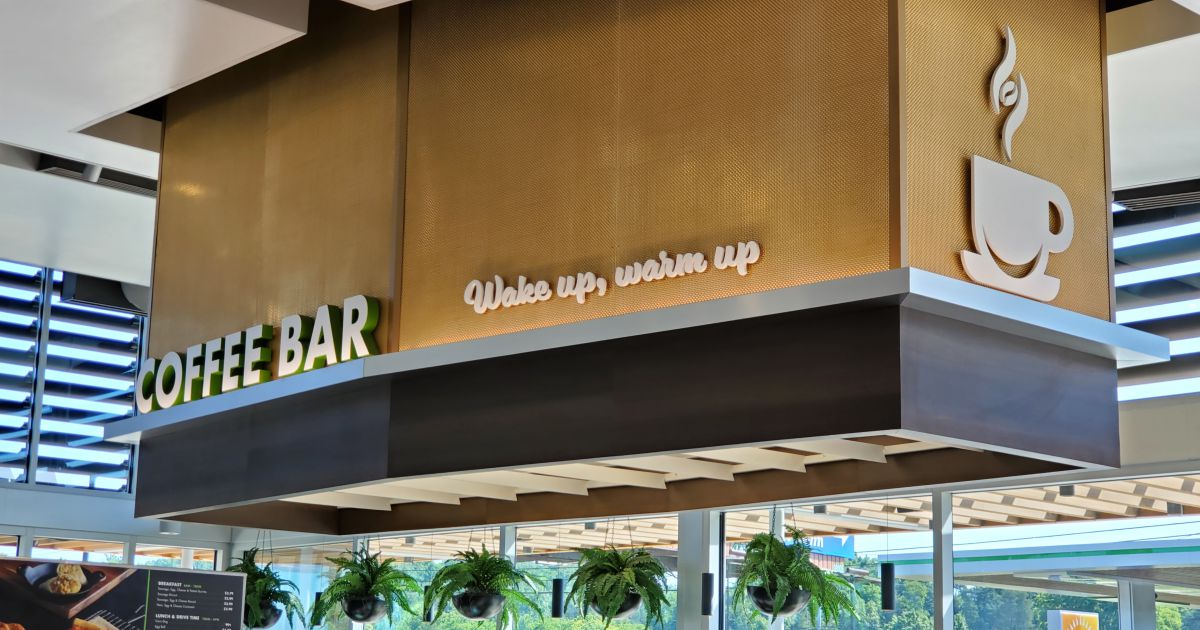 Mapco

Mapco, designer Chute Gerdeman, and D|Fab teamed up to reinvent the Mapco c-store customer experience. D|Fab worked with both teams to assist with décor engineering and fabrication/install, as well as help the retailer navigate material choices and plan for future needs to ensure timely roll out plans.

The Chute Gerdeman-designed c-store environment provides a fresh oasis for commuting customers with an open plan, airy palette and plenty of greenery. The store's focal point is a central coffee island that features D|Fab's custom fabricated metal mesh ceiling drop,  elevating the product and customer experience. Dimensional way-finding lettering follow a perimeter cove feature to navigate customers to product categories efficiently, and friendly messages are located lower on the tile wall to lend a personable touch for customer as they shop. D|Fab also manufactured large-scale, artful murals that enhance the brand and local community connection messages within the store.
With projected roll-out plans, D|Fab proactively addressed areas of concern in a volatile material market and assisted the Mapco team in securing materials for future growth with this fresh, new branded environment.