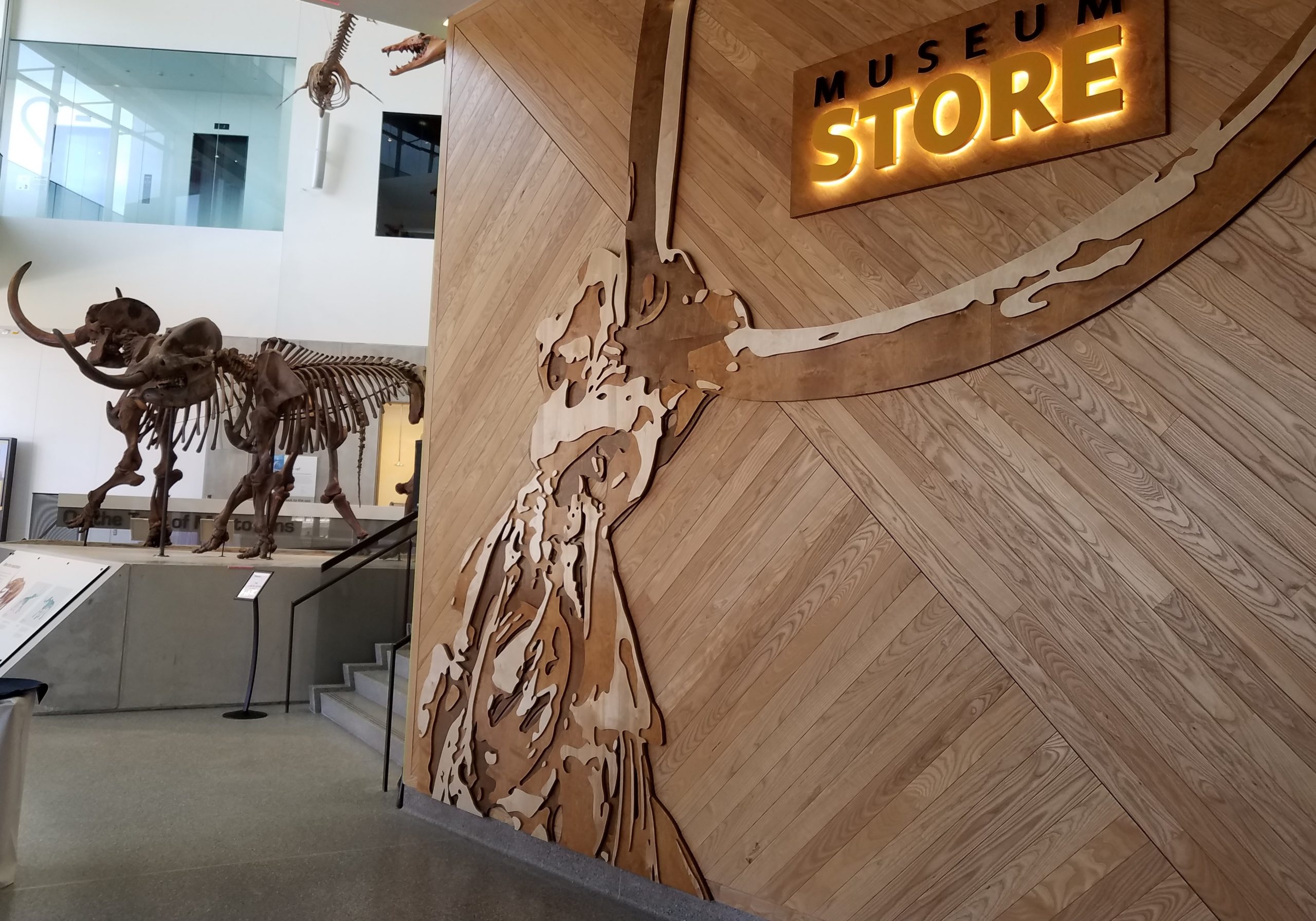 U of M Natural History Museum Store

D|Fab created graphics of epic proportions for the University of Michigan's Natural History Museum store, making a powerful visual and tactile experience for customers.

D|Fab's team was challenged with the development of large scale, thematic graphics for the museum's store. Using contour layered wood to create a dramatic mastodon silhouette, the storefront graphic beacons toward the entrance. D|Fab meticulously matched the storefront wood cladding stain and engineered the piece to eliminate almost all  seams. Additionally, the D|Fab team developed back lit store signage and graphic solutions for the store interior, including a hand-illustrated hanging Quetzalcoatlus with a 10′ wingspan.